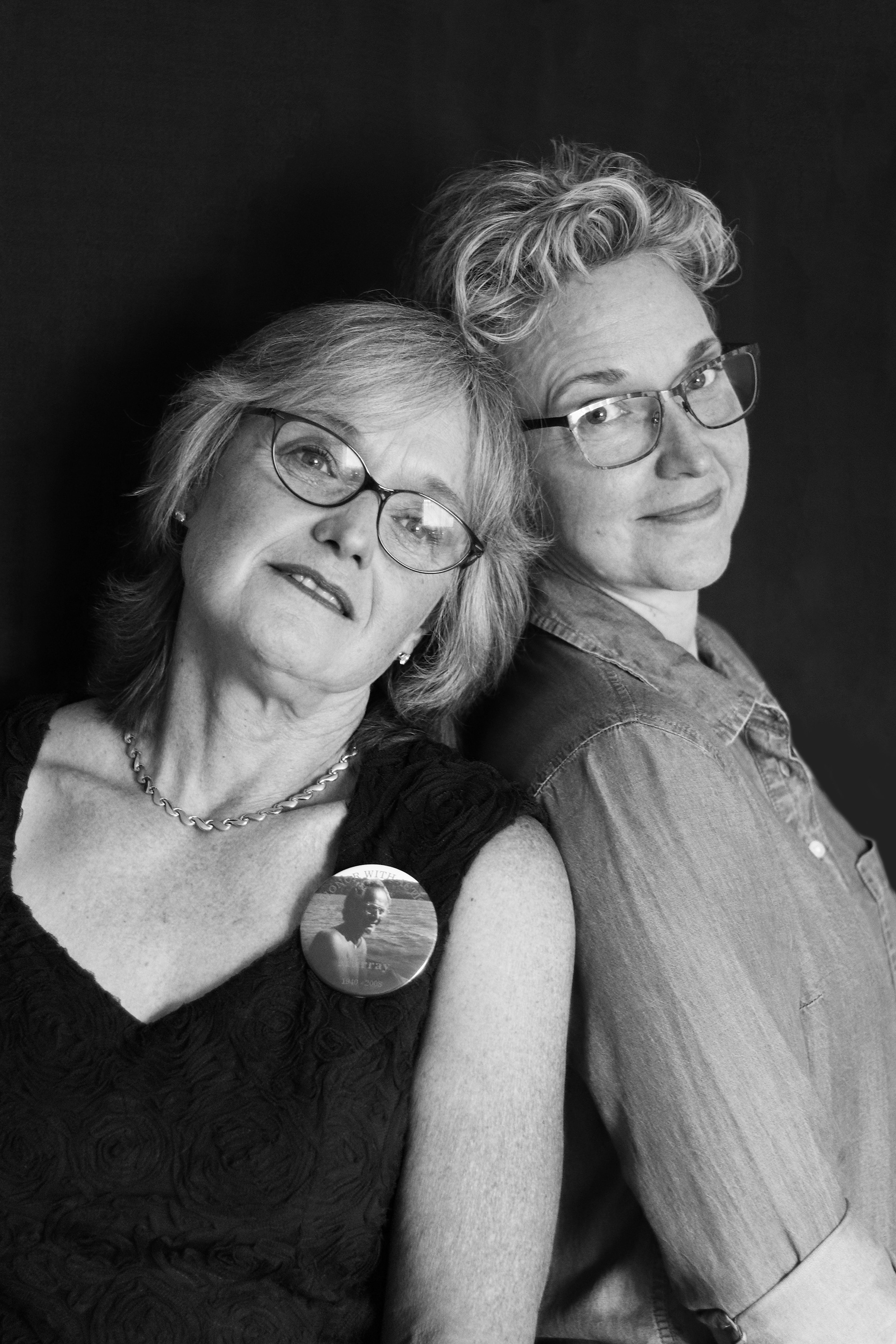 My dad, Murray, grew up on a ranch in Wyoming. When I was little, I loved listening to stories 
of his escapades on the ranch with his brothers. It's now my turn to share dad's stories because 
he can't.
As a little girl, I remember going to the local drag races with my dad. I fell in love with cars, 
probably because I enjoyed that special one-on-one time with dad. At 18, my dad gave me a 
car as a high school graduation - a used Ford Pinto. I was excited because it was so much 
cooler 
than my parent's sedans. I also learned how to change the oil and do a tune-up. Dad did all the 
work on our family cars and he was passing his skill to me.
After college, I moved half-way across the country. We stayed close, with visits out to 
Minnesota each year. On hot summer days, my daughter Rachel loved spending time at 
Grandpa's boat on the river, feeding the ducks and sitting in his lap piloting the boat upstream. 
Grandpa Murray enjoyed spending time with Rachel and his other grandchildren, who were 
growing up to be smart, capable teenagers with lots of potential.
ln his 60s, my dad suffered from chronic pain and struggled with pain management. One day, 
we got a good-bye email from my dad - a suicide note. I called the local sheriff's department 
and asked them to do a wellness check. They found my dad alive, watching TV next to a loaded 
gun. After talking with him, they determined he was at serious risk of harming himself and 
took him to the hospital for a 72 hour hold. The doctor released my dad after three days - his 
pain under control for the time being. We now knew he was at risk of suicide, but there were 
no legal options for removing his firearms. 
On May 29, 2008, my brother found our dad dead in 
his bedroom from a self-inflicted gunshot wound. Four children can never get Murray's advice 
again. Four grandchildren missed their Grandpa Murray at their college graduations and 
weddings.
I believe my dad wanted to live and enjoy his family, but life seemed too hard that day and a 
gun was right there. I believe that if dad had been able to get past that crisis, he wanted to be 
there to see his grandchildren grow up into the amazing adults they are today.
Controlling the availability of a firearms is crucial when someone in our live is in crisis. Suicide 
attempts involving a gun are fatal 85% of the time - as opposed to a 5% fatality rate for all 
other methods. 
My story doesn't stop with my dad. As a teenager, my daughter, Rachel, 
struggled with issues of self- worth. One afternoon, she too decided life wasn't worth living. 
Because she didn't have access to a firearm, Rachel's suicide attempt wasn't fatal and she was 
able to get the help she needed to get through the crisis.
My family can still tell stories about Dad/Grandpa Murray, but there are no new stories. We 
are still making new stories and memories with Rachel. That is my joy and heartbreak every
day.
Many of the best traits that make me who I am come from my father, Murray. Like him, I have 
green eyes (my siblings got my mom's blue eyes). Because he told "shaggy dog story" jokes 
that always ended with a pun, I adore even the most dreadful puns. When I make up new lyrics 
to an existing song, I'm channeling my dad, who used to make up words and poems on the fly. 
One of my favorite childhood memories is listening to him recite Dr. Seuss' How the Grinch 
Stole Christmas from memory, something I've never quite mastered.
In his 60s, my dad struggled with chronic pain. One day, he sent his younger brother an email 
that was basically a suicide note. Concerned, we called the local sheriff's department and asked 
them to do a wellness check. When they arrived, they found him, watching TV next to a loaded 
gun. The officers talked to him, determined he was a risk to himself, and took him to the 
hospital for a 72-hour psych hold. Doctors got his pain under control and he was released after 
three days. My family now knew he was at risk of suicide, but there were no legal options for 
removing his firearms. On May 29, 2008, my brother came home to find our dad dead from a 
self-inflicted gunshot wound.
My husband never met my dad. They spoke on the phone just once. We held our wedding on a 
yacht in New York Harbor to honor Murray's love of boats. A locket sewn to the ribbon on my 
wedding bouquet carried a picture of my dad, so that I felt his presence that day. But that's not 
the same as having my dad there and it doesn't help my husband understand where some of 
my quirkier quirks come from.
My dad loved the peanut brittle I make for my extended family and friends every year. Each 
November (shortly after his birthday), I start preparations for the candy-making marathon and 
I'm far too aware that there should be another batch of brittle on my list.
I never have a chance to say, "Good day to you, Father," my standard greeting when we talked 
on the phone, and I can't ask my dad for advice or just chat. And I will never again watch 
fireworks over the St. Croix River from the back of his boat.
I believe my dad wanted to be here for me and the rest of his family. On a day that seemed 
hopeless, easy access to a gun cost all of us the blessing of having him in our lives. Suicide 
attempts involving a gun are fatal 85% of the time. That's 80% more often than for all other 
methods. Controlling the availability of firearms is critical when someone we care about is 
suffering. To quote another Dr. Seuss book, The Lorax, "Unless someone like you cares a whole 
awful lot, Nothing is going to get better. It's not."