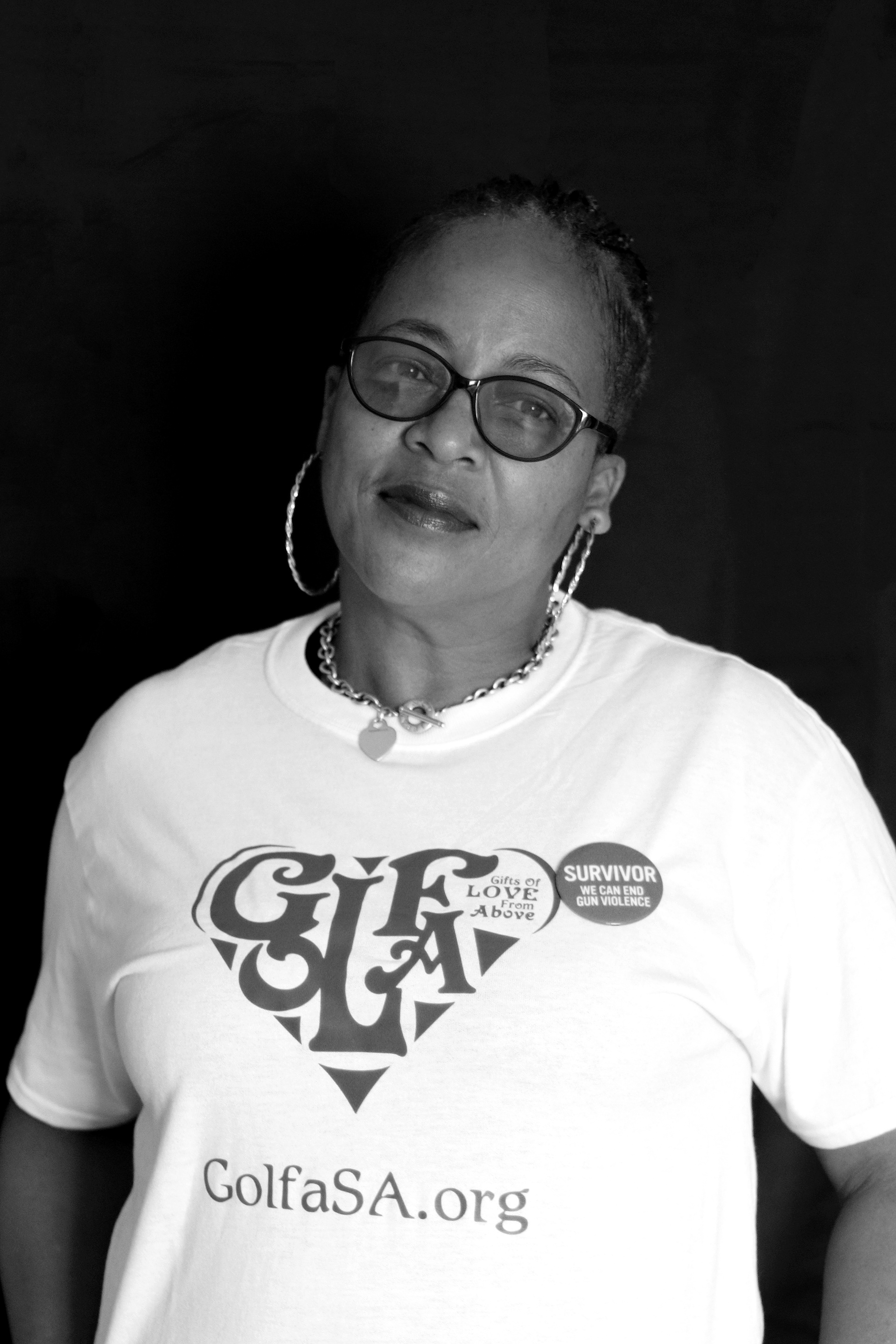 Not Again!!! Has become the daily reaction to the toll of gun violence in communities around this country. 
Not My Brother !!!! was the reaction that happened for my family in 2011 after the murder of my brother Marcus Yanzell Anderson he was 35 years young. Not fair!!!
Marcus was not only the youngest of 7 children born to my wonderful parents Fred and Ethel Anderson, but he was also a father of 3 and soon to be grandfather. Marcus was a fun loving practical joker with a voice that commanded the room because he would always come in so loud. 
Marcus loved to cook and experiment in the kitchen with delicious recipes! He worked in  private restaurants and at a hotel in their banquet facility but he never got the chance to fulfill the dream of going back to school to become more competitive and skilled in his craft because Marcus had a natural ability within the culinary arena. Not Fair!!!! He would have been an awesome Chef! 
Marcus's first grandchild was born only 3 weeks after his death! A grandson he would never hold ! Not fair! Not Seeing his daughters graduate from high school! Not fair!! Not having the opportunity to walk either of his daughters down the aisle when they get married one day! Not Fair! Milestones he will never be a part of because at 35 his life ended trying to help a stranger! Someone he had met just a 2 weeks prior! 
Damn it America! It's Not Fair! That a 19 yr old can have easy access to a gun and take the life of someone he never had the opportunity to meet because had he met Marcus it would have been different and he could have met a new friend but instead he chose to take that away with a bullet!!! Not fair!!!!!!!
But...I must be a voice for the voiceless and introduce my brother to this world even though he is not physically here his name will live on! Losing someone that I loved has helped push me into advocacy work. Although I was 10 years older than him he was always protective of his sisters and was always there when called upon. That October night that my family and I received that phone call is one we will never forget and one that NO family ever wants to receive.  Not being able to say goodbye and having the heartbreaking task to identify his body is a pain that no family should have to endure. But yet, Our communities are devastated daily by this type of tragic news and it almost seems that there is no hope in sight.
Our efforts to help families who have been impacted by gun violence, specifically the children left behind, has helped us to find comfort and peace. Founding the nonprofit Gifts of Love from Above allows us to provide resources for the youth in hopes of helping them with healing and coping skills during their times of grief.